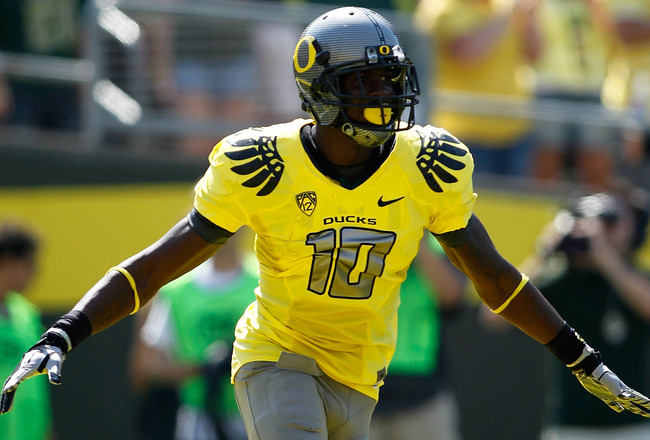 There are several new uniforms in college football that are just flat-out awesome. We're talking a major break from traditional approaches. Maryland (in the video above), Georgia, Boise State, Arizona, and, of course, Oregon, have some flashy looks.
Could it be that the wild uniforms of the GFL are inspiring designers at Nike and UnderArmour?
Case in point: here is the description of the Grontak Hydras uniforms, taken from THE ROOKIE (podcast in 2007):
"The Hydras were 0-1, but drastically better than the Woo Wallcrawlers. The Hydras wore white jerseys with bright red numbers and yellow trim. The jerseys looked normal, but their leg armor was painted a bizarre red-and-yellow checkerboard pattern."
Check out this slideshow from the New York Times that shows new uniforms of nine teams. And, here's a related article from the Times that talks about this trend.
When I wrote about the uniforms of the GFL, I thought far-future teams would stray from the boring, predictable styles we've had for decades. I didn't know the change would come this fast, however, and I am enjoying it.